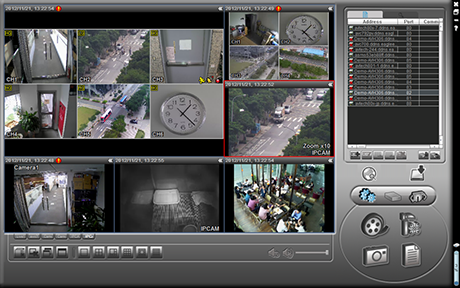 Video Viewer for Windows

Video Viewer is a FREE software for AVTECH users to manage up to 16 devices on a Windows PC. Besides live monitoring, you can fully control your devices such as PTZ, audio, and configurations.

This software is compatible with all AVTECH product range, including DVR, IP camera, NVR and video server. It also supports 7 languages in the interface-- English, Traditional Chinese, French, German, Portuguese, Spanish and Japanese.